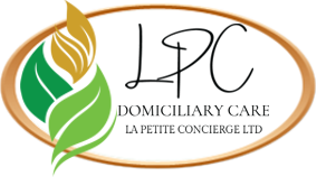 Care,
choice and independence for a brighter future
Care, choice and independence for a brighter future
01952 463301
We'll be closed from 4.30pm on Monday 23rd Dec '19 until 9am on Thursday 2nd Jan '20.

Enquiries can be emailed via the link on the left or you can call and leave a message.
Our Staff
Team Leader
Tina Hutchinson
What is important about this role is having the right values, behaviours and attitudes to work effectively with people who need care and support.
Core skills amongst our staff include: the ability to read, write, listen and speak. Number skills, including the ability to do calculations and record numbers quickly. Digital skills including finding information online and recording personal data digitally. Others valuable skills including teamwork and problem solving.
All staff are given the opportunity to gain further qualifications. Community Support Staff are responsible for an individualís overall comfort and independence.

Profile:
I first became a Support Worker after working in education for 10 years. It was a role that I had thought about doing for quite a while before I made the change. Since then, I have not looked back and wish that I had started my career in care years before!

Since joining La Petite Concierge as a Support Worker, shortly after, I was recognised for my dedication to detail and my love for the job, I was promoted to a Team Leader. I have gained an NVQ 3 in Health and Social Care and an NVQ level 3 in Dementia awareness and leadership. My past experience is mainly based in domiciliary and working within the community and live-in complex care packages.

We offer a comprehensive range of services personalised to the needs of our service users. We provide a flexible responsive, caring service and strive to build long-term relationships with our Service Users and other working professionals. We know the solid foundation to success is to build quality.
Looking at the options for care funding can be a daunting and complex experience. Care and support services are means-tested, not free to everyone & some people have to pay all of the costs. There are several options for funding care. LPC undertake care from service users with local authority funding.
We have a rigorous and selective recruitment programme to help us evaluate the individual who applies to work at LPC, as well as finding out about their qualifications and skills. The right attitude and compassion for the job is vital for us in securing the right team. DBS checks and references will be obtained.