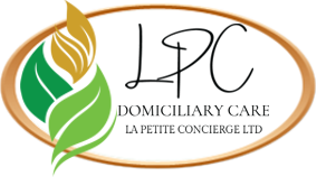 Care,
choice and independence for a brighter future
Care, choice and independence for a brighter future
01952 463301
We'll be closed from 4.30pm on Monday 23rd Dec '19 until 9am on Thursday 2nd Jan '20.

Enquiries can be emailed via the link on the left or you can call and leave a message.
Our Staff
Care Manager
Guy Miller
Guy is responsible for all aspects of the day-to-day operations within the business, including recruiting and managing staff teams, managing budgets and ensuring that the quality of the services provided meets national care standards.

Profile:
Guy has worked in care for many years, starting in a homeless shelter. He moved on to work in other areas of the adult social care, eventually joining the domiciliary sector, after a two-year gap studying religious theology and practice. He developed a vast knowledge of the industry, building on the fundamentals that govern the whole of the care sector.

Guy says, 'bringing my experience together alongside my training he has worked through the business to now manage the day to day running of a remote workforce that provides outstanding support to those in our community. Implementing changes to the operational side, leading a change into utilising new electronic programmes to streamline the procedures and practices.' 'Moving us forward into the 21st century!'

Having completed his level 5 in Heath & Social Care he led our most recent CQC inspection, through the hard work of the team and their dedication we received 'good' across the board. We are hopeful for the future to receive that coveted label of 'outstanding'. 'The recognition of a service and a team who go out of their way to support people in a personalised, safe and caring manner.'
We offer a comprehensive range of services personalised to the needs of our service users. We provide a flexible responsive, caring service and strive to build long-term relationships with our Service Users and other working professionals. We know the solid foundation to success is to build quality.
Looking at the options for care funding can be a daunting and complex experience. Care and support services are means-tested, not free to everyone & some people have to pay all of the costs. There are several options for funding care. LPC undertake care from service users with local authority funding.
We have a rigorous and selective recruitment programme to help us evaluate the individual who applies to work at LPC, as well as finding out about their qualifications and skills. The right attitude and compassion for the job is vital for us in securing the right team. DBS checks and references will be obtained.