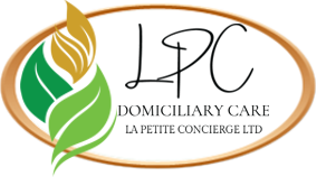 Care,
choice and independence for a brighter future
Care, choice and independence for a brighter future
01952 463301
We'll be closed from 4.30pm on Monday 23rd Dec '19 until 9am on Thursday 2nd Jan '20.

Enquiries can be emailed via the link on the left or you can call and leave a message.
Our Staff
Administrator
Julie Poole
Main responsibilities are: Forwarding information by receiving and distributing communications; collecting and mailing correspondence. Maintains office schedule, backing-up Management; answering questions, forwarding messages. Confirming Service Users requests, keeping Service Users informed of requests status and maintaining office supplies and equipment. Process all applications for employment. Organise and booking all necessary training and maintain online workforce data collection for Skills for Care which is used widely in the Social Care Sector and by the local authority.

Profile:
I had for many years worked in private industries in a secretarial/P.A. roll. My experience extended from working with a local radio station, Rolls Royce and to an international exhibition company amongst others. For some years I had also been a volunteer at a local hospice as well as trustee for a charity raising money for the Cancer centre at Wolverhampton's New Cross Hospital. After a short spell working for the hospice as well as volunteering for them, a contact there told me about Esther needing administrative/secretarial support. A meeting was arranged, and I have been with the company ever since! I am working with a dedicated and caring team of staff, whilst utilising my experience within an office environment.

We offer a comprehensive range of services personalised to the needs of our service users. We provide a flexible responsive, caring service and strive to build long-term relationships with our Service Users and other working professionals. We know the solid foundation to success is to build quality.
Looking at the options for care funding can be a daunting and complex experience. Care and support services are means-tested, not free to everyone & some people have to pay all of the costs. There are several options for funding care. LPC undertake care from service users with local authority funding.
We have a rigorous and selective recruitment programme to help us evaluate the individual who applies to work at LPC, as well as finding out about their qualifications and skills. The right attitude and compassion for the job is vital for us in securing the right team. DBS checks and references will be obtained.