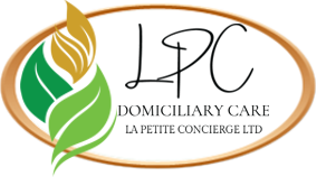 Care,
choice and independence for a brighter future
Care, choice and independence for a brighter future
01952 463301
We'll be closed from 4.30pm on Monday 23rd Dec '19 until 9am on Thursday 2nd Jan '20.

Enquiries can be emailed via the link on the left or you can call and leave a message.
Fees & Charges
We work very closely with the social services departments and primary care trusts to ensure that you have the best care package to meet your needs.

Some of you may be eligible to receive 'direct payments' from your local council, which allows you to buy the support you need direct from us.

There are three broad categories of service user:
Those funded in whole or partly by Social Services
Those funded wholly by the individual service users (private service users)
Those funded by 'direct payments' from your local council, which allows you to buy the support you need direct from us
If your care at home is delivered under a contract arrangement with a local authority, then you will not be charged directly by us for your care pre-agreed care. We will instead claim the cost of your care directly from your local authority. The only exception to this is where you have been assessed by Social Services to be able to afford to contribute to the cost of your care. This is known as a Service User contribution, normally your local authority will directly invoice you and collect the contribution they have deemed fair, from you directly. Or if you have requested additional hours surplus to your local authority package. Such hours are agreed by both parties on a need's requested basis. La Petite Concierge Limited is exempt from VAT as a regulated care organisation, hence VAT is not added to any of our fees and charges for social care delivered.

La Petite Concierge Limited terms and conditions of business are explained in detail in our contract for the supply of home care which is an agreement between La Petite Concierge Limited and Service User whose care is funded under private arrangement or by 'direct payments'.

A Service Agreement is the contract we ask the Service Users or Power of Attorney to sign.

All information we keep is strictly confidential.

Terms and Conditions will be explained to you in detail ahead of any obligation on your part.
We offer a comprehensive range of services personalised to the needs of our service users. We provide a flexible responsive, caring service and strive to build long-term relationships with our Service Users and other working professionals. We know the solid foundation to success is to build quality.
Looking at the options for care funding can be a daunting and complex experience. Care and support services are means-tested, not free to everyone & some people have to pay all of the costs. There are several options for funding care. LPC undertake care from service users with local authority funding.
We have a rigorous and selective recruitment programme to help us evaluate the individual who applies to work at LPC, as well as finding out about their qualifications and skills. The right attitude and compassion for the job is vital for us in securing the right team. DBS checks and references will be obtained.