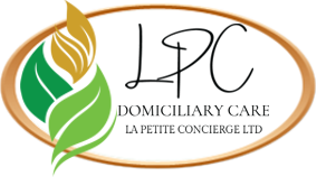 Care,
choice and independence for a brighter future
Care, choice and independence for a brighter future
01952 463301
We'll be closed from 4.30pm on Monday 23rd Dec '19 until 9am on Thursday 2nd Jan '20.

Enquiries can be emailed via the link on the left or you can call and leave a message.
Recruitment
The team work together to develop high standards of care within the adult social sector.

We train staff in many areas with clear lines of career progression. The key values we share are fundamental to success and the high standards of support we seek.

Due to the continuing expansion of the company, LPC are always looking for friendly and caring staff to meet our criteria for providing the best possible service to our service users.

We are looking for support workers to work weekdays, weekends or to provide bank holiday cover.
Are you enthusiastic, dedicated and, above all, caring?
We offer competitive rates
Flexible hours
A recognized pension scheme for those thinking ahead
Experience in the care industry is not necessary as long as you have the right elements to join our team. Excellent training is provided together with personal development plans leading to improved career prospects.

Community Support Workers
Here at La Petite Concierge Ltd we pride ourselves at trying to get it right, by recognising the importance of our staff thus investing in them.
We are one of the highest paying care providers in the area.
We are looking for individuals who hold the same beliefs as us, who consider themselves to be honest, hardworking, have an ability to get on with others and to be positive and enthusiastic.
You must have a passion to work in the care industry, by helping people on a daily basis regardless of their background, age or the issues they face. Can you be sensitive to situations and work with tact and confidentiality? Are you able to use your own initiative and work as part of a team?
We are a relatively small organisation who believe in investing in our core staff.
Our Support Workers need to be able to deliver an outstanding service to our Service Users. Favourably we would prefer drivers, but walkers will be considered as well.

Successful candidates will find each day in the role diverse but also very regarding.

Benefits
Flexible hours to suit the individual's work-life balance (both full/part time)
Hourly rate starts at £9.00 - £10.50 depending on the time of day you work.
Enhanced early morning, evening and weekend rate of pay
Paid shadowing and training
Workplace pensions
Free training
Free uniform
Guaranteed hours
Contracts for staff who work regular set hours
Guidance to claim your tax-free approved mileage allowance
Employee recognition scheme/ Reward schemes
'Introduce a friend' scheme
Free hamper after 2 years' service
A gift after completion of all probation training
Meet lots of different people
Gives you the opportunity to shine

Contact our Recruiting Team today: By our Contact Page, Phone, Post, Email or through our Facebook page. If contacting via post email or webpage please provide a covering letter/message explaining how you meet our criteria using key works like honest, hardworking, positive, enthusiastic, passionate, sensitive, own initiative and team player.

If you are interested in starting a career with us or would like to speak to one of our senior staff, please click the button below, complete our simple enquiry form and we'll will be in touch.



We offer a comprehensive range of services personalised to the needs of our service users. We provide a flexible responsive, caring service and strive to build long-term relationships with our Service Users and other working professionals. We know the solid foundation to success is to build quality.
Looking at the options for care funding can be a daunting and complex experience. Care and support services are means-tested, not free to everyone & some people have to pay all of the costs. There are several options for funding care. LPC undertake care from service users with local authority funding.
We have a rigorous and selective recruitment programme to help us evaluate the individual who applies to work at LPC, as well as finding out about their qualifications and skills. The right attitude and compassion for the job is vital for us in securing the right team. DBS checks and references will be obtained.